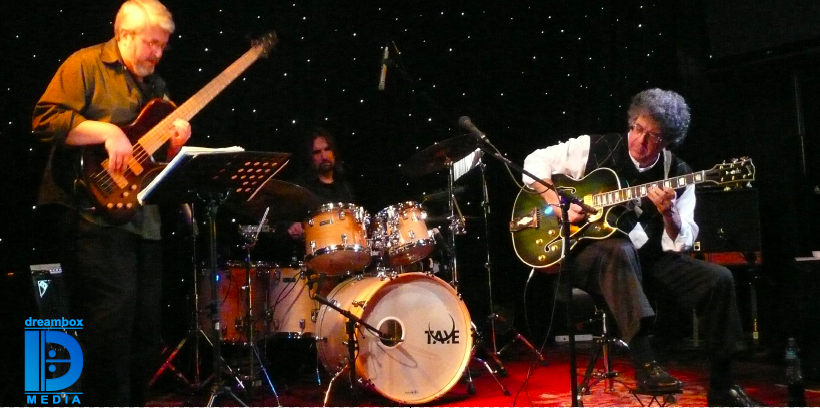 About Chuck Anderson
Chuck Anderson is a virtuosic concert jazz guitarist and composer. He and his new trio currently records for the Dreambox Media label.
Chuck is now focused on his concert jazz guitar work and his contributions to music education through master classes, lectures, clinics and workshops.
Band Biography
Members of the group are Eric Schreiber on bass, Ed Rick on drums and founder Chuck Anderson on guitar. From up tempo modal compositions to bossas and sambas to jazz waltzes and ballads to blues and beyond, performances  strike an audience friendly blend of highly contagious music that finds the perfect line between art and commercially viable jazz. The music is progressive, varied and memorable.
"Freefall" and "Night Hawk" are the trio's latest CD releases on the Philadelphia based Dreambox Media label. An independent DVD was also released featuring the group live and in concert called "The Chuck Anderson Trio – Live at Chaplin's Music Cafe".
Eric Schreiber
Talented and exciting bass player who fulfills  a critical role in providing energy, feel and the foundation of the trio's guitar dominant format. Eric's improvisational creativity works well in his dual role of support and solo.
Ed Rick
Experienced and versatile drummer who has played in a wide range of professional situations. His solid timekeeping and ever evolving style brings a fresh, dynamic sound to the group.  Besides his playing, Ed devotes a good deal of time to his teaching practice.