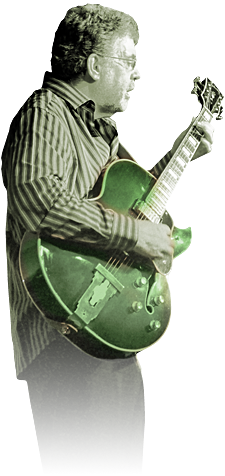 A Little History About Chuck Anderson Jazz Guitar Player
Chuck Anderson Jazz Guitar Player was born in Chicago, Ilinois on June 21st, 1947. At a young age, the family moved first to the Chicago suburb of Broadview then, to Westchester. When Chuck was 12, the Anderson family moved to Pennsylvania. He attended St. Katherine of Sienna grade school in Wayne, PA.
Basketball was a passion and looked like a possible career. Devon Prep was his high school of choice. Noted more for academic excellence than for sports, Chuck nevertheless continued his involvement in basketball. His discovery of guitar was completely accidental. Once, he played his first Em chord, music went forward and basketball went backward. Guitar lessons began in 1961. By 1963, Chuck was teaching guitar and playing local dances. Giving up basketball left his senior year completely focused on music.
Chuck entered St. Joseph's University in 1965. By 1967, it was apparent that music was to be his career. Both his teaching and performing continued to accelerate. By the time Chuck graduated in 1968, he was ready to teach and play full time.
His first major break came in 1969 when he was offered the staff guitar job at the Latin Casino in Cherry Hill, New Jersey. The Latin was a famous showcase of world class entertainment. It was there that Chuck had his first associations with the top of the entertainment world. During that period, he accompanied and performed with legends such as Bobby Darin, Billy Eckstine and Peggy Lee among many others.
After four years of fourteen shows a week, it was time to turn in a new direction. Chuck started his concert jazz guitar career in 1973 when he formed the Chuck Anderson Trio with Al Stauffer on Bass and Ray Deeley on drums.Their first album, "Mirror within a Mirror", received critical acclaim and was the springboard for a busy concert schedule. The Trio's music featured Chuck's original writing as well as uniquely arranged jazz classics. The group's forte was a tremendous interaction and internal dialogue. Improvisation was at the heart of every performance.
Another four years passed and he was offered the staff job at Valley Forge Music Fair in Devon, PA. Another major talent showcase, the Music Fair work helped Chuck solidify his reputation as an outstanding professional guitar player. Here, he worked with Nancy Wilson, Michel LeGrand and Anthony Newley among many others.
After seven years of intense show involvement, the creative need asserted itself again. This time, Chuck turned toward the development of The Neo Classical Guitar. In this style, Chuck pioneered the use of the pick style guitar in Classical music. Using both electric and acoustic guitars, his Neo Classical style featured transcriptions, original composition and improvisation on international themes. This work produced the ground breaking album "Kaleidophon – The Art of the Neo Classical Guitar". Appearances and interviews on radio stations such as WFLN, WXPN and WRTI as well as television appearances on Prime Time and PBS heralded Chuck as the "new Segovia". Two live recordings, "Timeless" and "Virtuosity", were products of this period.
The Gibson Guitar Company is pleased to recognize the innovative work of Neo – Classical guitarist Chuck Anderson. Mr. Anderson should be congratulated for his efforts in approaching a classical forum with a traditionally jazz oriented instrument.
Bruce J. Bolen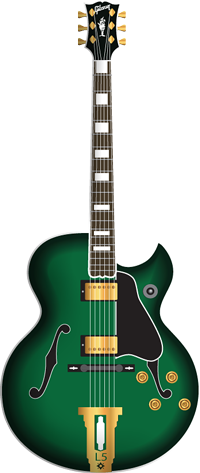 Ultimately, two events reshaped Chuck's career. The first was the theft of his Gibson L5 guitar. That instrument had played an important role in the development of Anderson's technique and unique style. It was the one that had carried him through his studies with Dennis Sandole, noted Philadelphia jazz teacher. Without his favorite guitar, Chuck found it difficult to perform. Though he tried other instruments, he was never able to recapture the magic of that first guitar.
Chuck turned to composition. He was totally absorbed in his writing for the next twenty odd years. This was ultimately to be a major factor in differentiating Anderson from other jazz guitarists.
One of America's greatest luthiers, Eric Schulte had taken care of Chuck's L5 since he first purchased it at the age of 19. He approached Chuck and asked why he was no longer giving concerts? Of course, he already knew but he had something in mind. He said, "Look I'll make you a deal. I know your L5 better than anyone. If you'll agree to go back and give concerts, I'll recreate your guitar". Chuck could hardly pass that up and agreed on the spot. Months passed and the new guitar emerged. With guitar in hand, Chuck began to prepare for his return to the concert world.
After a while, it became apparent that his former energy wasn't there. He thought that it was age or lethargy or … something.
Without realizing it, Chuck had been suffering for a long time with a severe condition of Obstructive Sleep Apnea. He was literally walking and working asleep. This particular problem was robbing him not only of energy but also of oxygen. The sleep therapy began and the energy and enthusiasm of his early jazz days returned!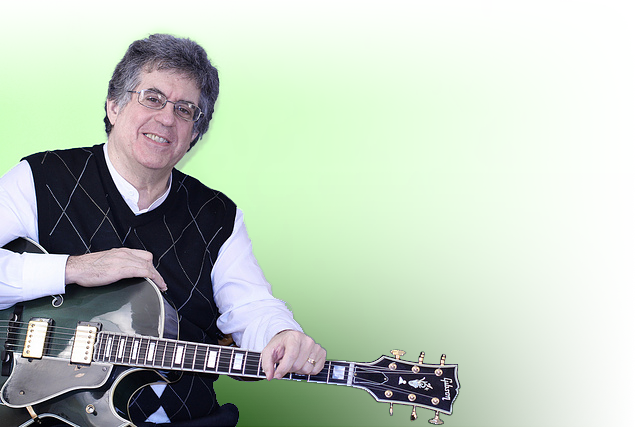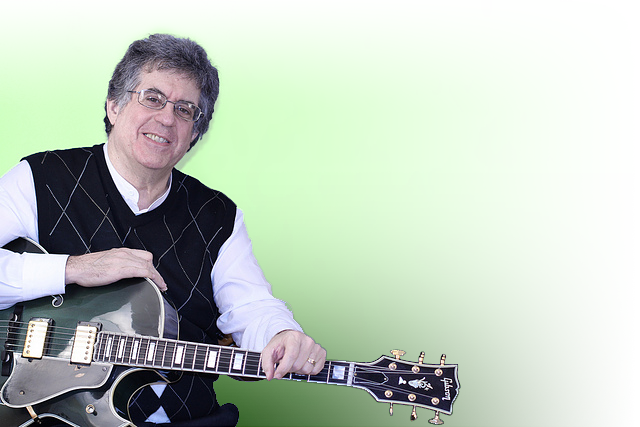 With his customized Gibson L5 guitar and armed with this reborn energy, Chuck is now reclaiming his position as one of the outstanding jazz guitarists in the world today!
Chuck maintains a busy schedule performing, teaching, composing and lecturing in the US and abroad.